Since many of you have an appreciation for creativeness I thought you might find these large wallpaper frescos of art enjoyable.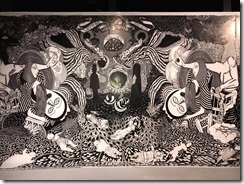 Created by Diane and Theodore they create art about sex, love and mythology.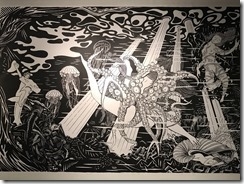 The images, captured on a cell phone are large with the height being at least 6 feet tall.